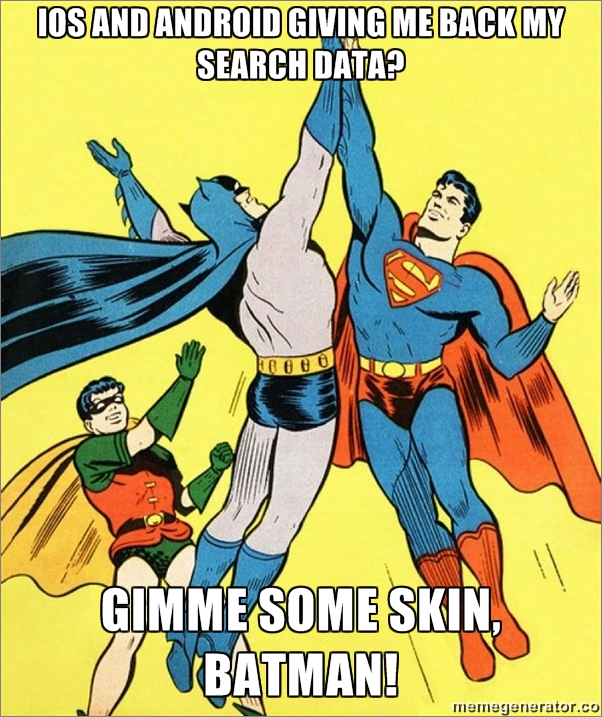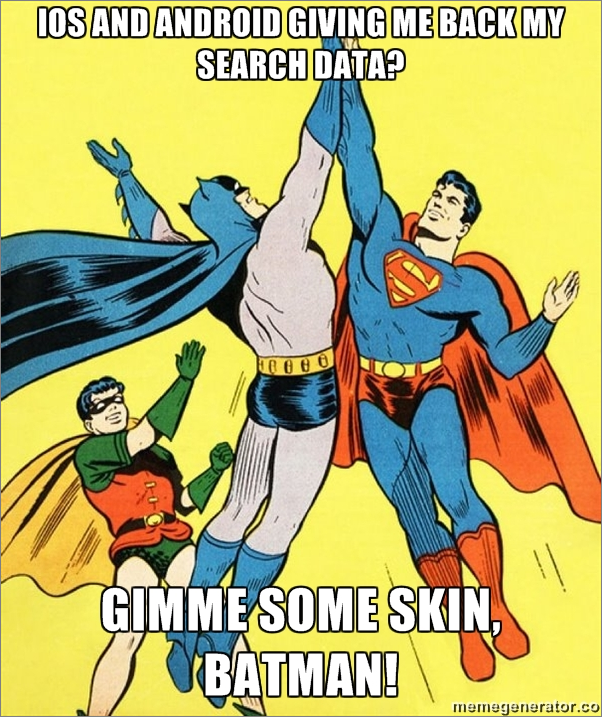 Starting on Tuesday 7/30, our clients have experienced double digit growth in organic traffic. This sudden shift has happened in sites across different industries and verticals. Diving into the reasons for the organic lift, we noticed that the Dark Google problem plaguing mobile, in which Android 4+ and iOS 6+ were misattributing traffic from search into the direct bucket, was no longer occurring.
If this holds, it means that search marketers and online businesses will regain what was once lost: the ability to accurately measure the percentage of traffic coming to their site from search.
Beginning on 7/30, organic search traffic from iOS 6 hockey-sticked: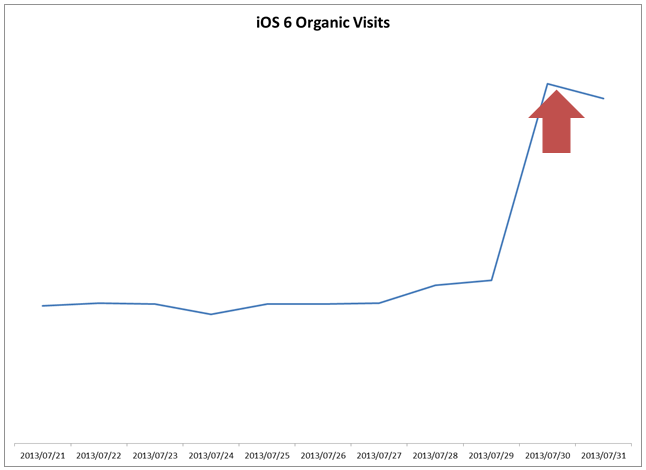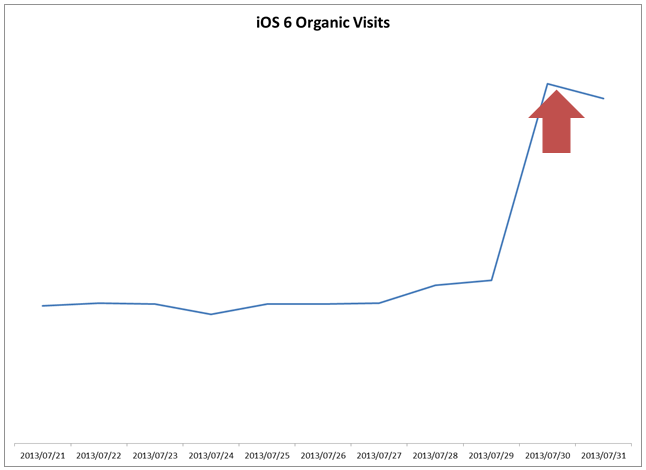 Android 4+ search traffic also increased, but the increase was nowhere near as stark as iOS: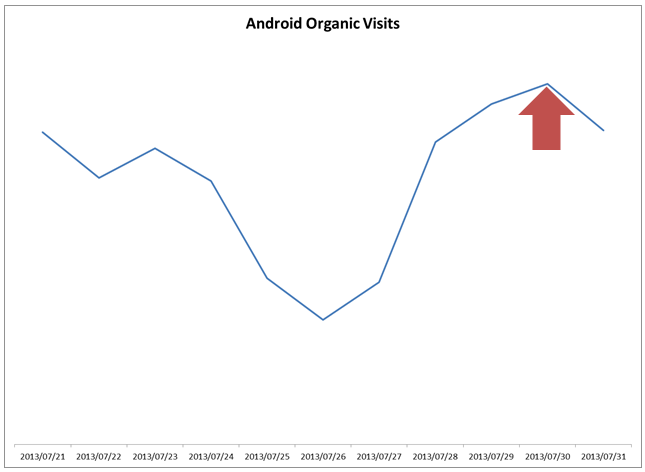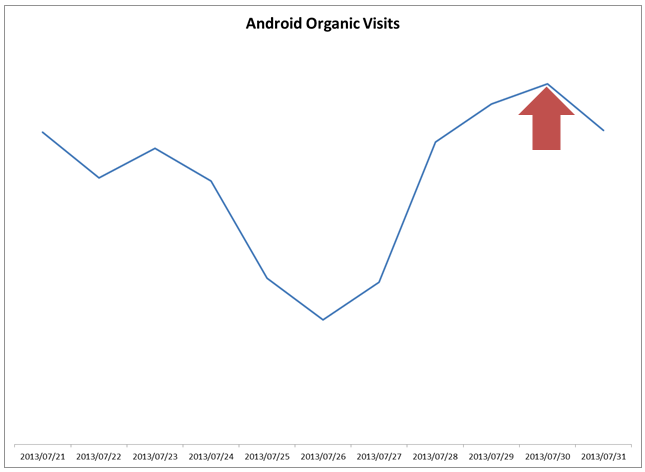 This may be because only certain versions of Android are passing referrer data. We've done testing and can confirm that iOS 6+ referrer data is being passed along as search traffic, as well as Android 4.1.3.
This has led to an overall lift in organic visits, typically on the order of 15-25% for the sites we analyzed: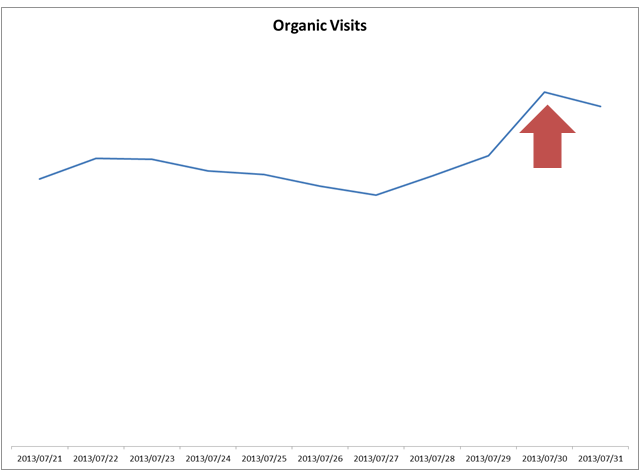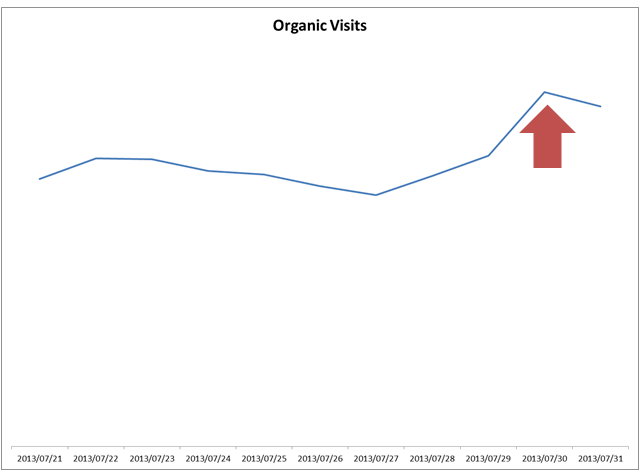 If organic search was increasing, it stood to reason that direct traffic would be decreasing. Week over week, we saw a decrease in direct traffic as well, in the range of 10 – 25%: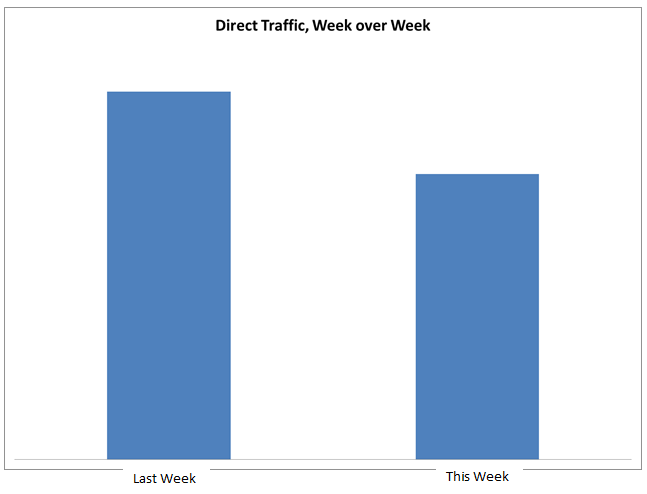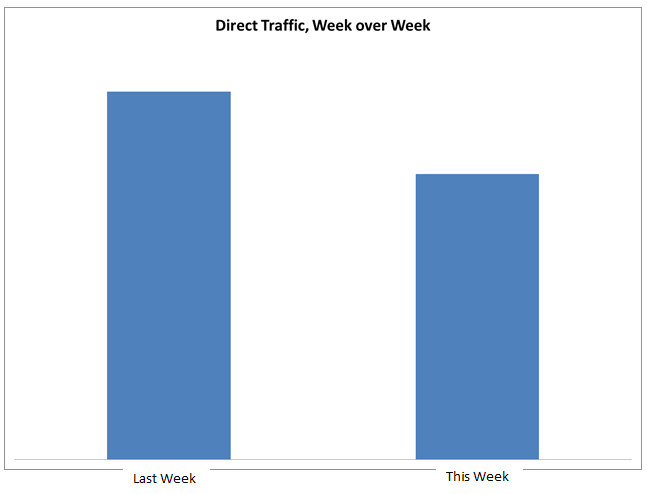 Now, we're not completely out of the dark. Although search referral data is sent through, all keywords we tested were coming in as (not provided). And when we tested search referral data from the iPad using iOS 6+, it for some reason wasn't passing along data. So we're not in a bright sunshiney field just yet, but there's finally some light at the end of this tunnel.